Make these gorgeous block letters that you can use around your venue as a centerpiece or as table top decorations.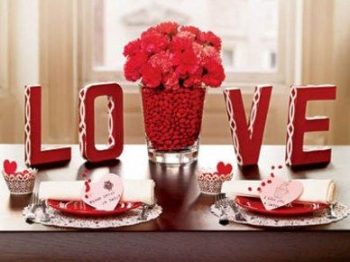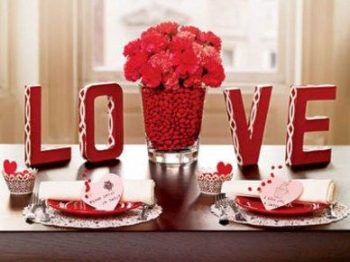 For the aisle, line it with red pink flowers (or other items) to celebrate Valentine's day! You can even do a nice gradient to go from one end of the aisle to the other!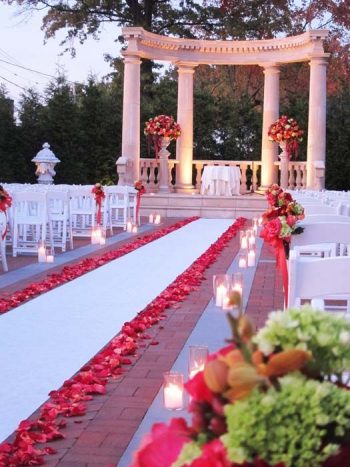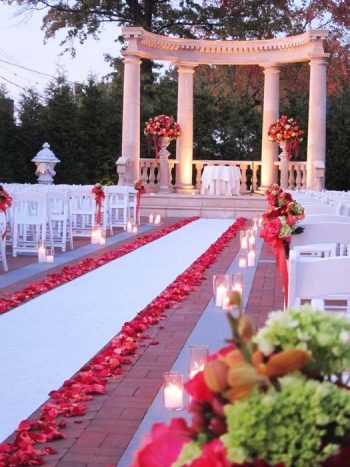 There are seriously SOO many different types of cakes and dessert ideas you can do for a Valentine's Day themed wedding. you can do for Valentine's day! Be sure to add chocolate strawberries, or candy heart topped cupcakes for your guests to enjoy! Check out this article for 30 of my favorite Valentine's day wedding desserts.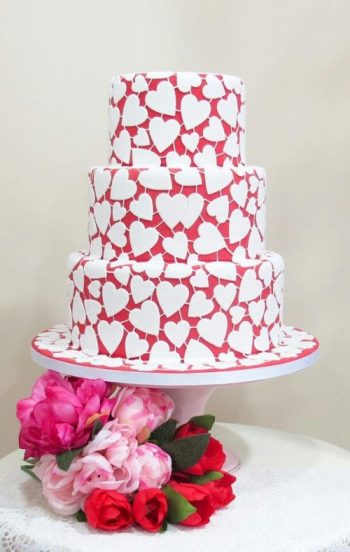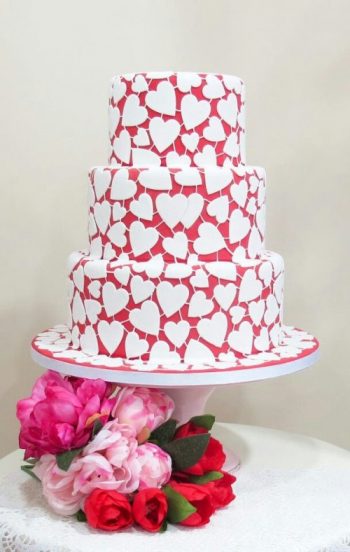 Get the bride and/or bridesmaids to carry some cute Valentine's Day balloons . They're fun for pictures and look great.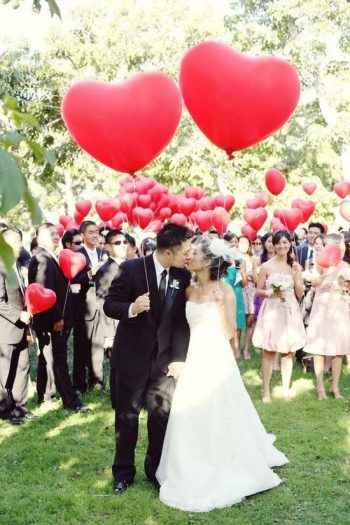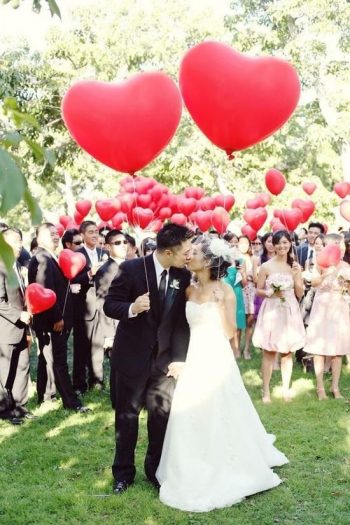 You can't talk about a Valentine's day wedding without talking about the bouquet! Red roses are perfect for Valentine's Day bouquets! However, don't feel obligated to carry red roses. Tulips, peonies, and other flowers can look just as romantic as red roses!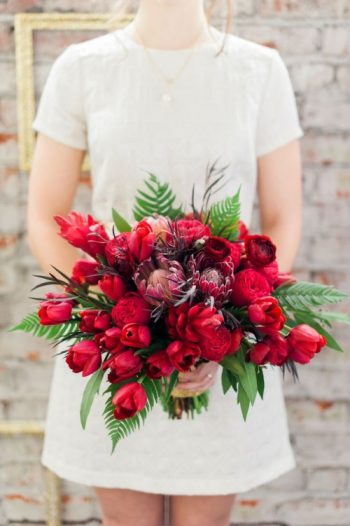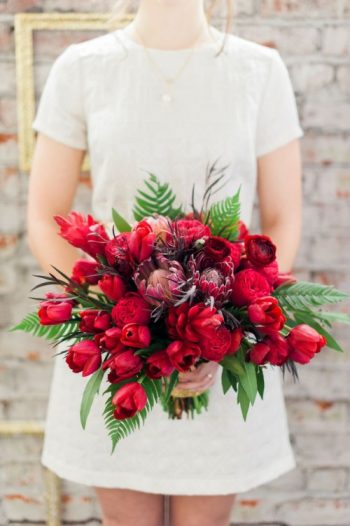 Table centerpieces are probably one of the most "looked at" design aspects of a wedding. But don't let this discourage you! Here's a great tutorial for creating your own wedding centerpieces for Valentine's Day.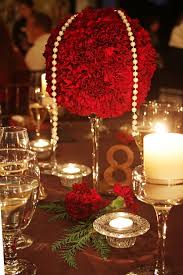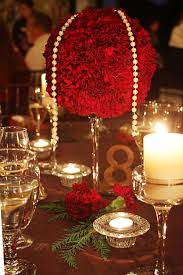 Make some sweet treats for your guests to enjoy that are Valentine's day themed! Include a chocolate fondue bar, a candy bar station, or even make these strawberry cakes in a jar from Juju Good News.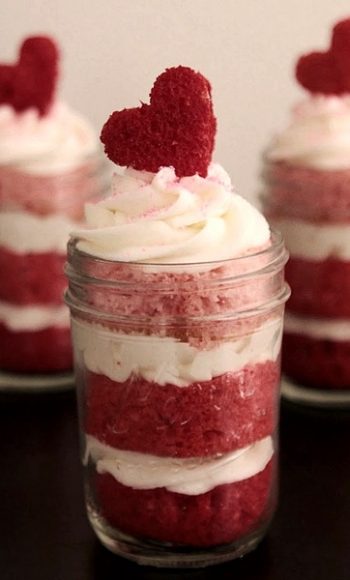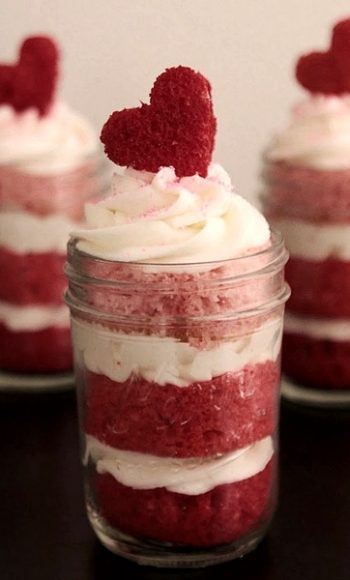 It's just tradition that the newlyweds have a decorated car! Using this DIY tutorial from 100 Layer Cake, create this heart accessory to add to your car as you speed off to start your new life. It's a fun twist on an old tradition!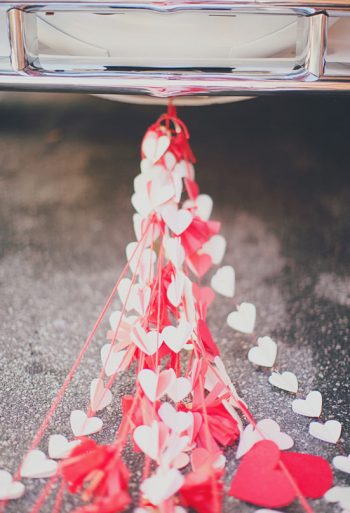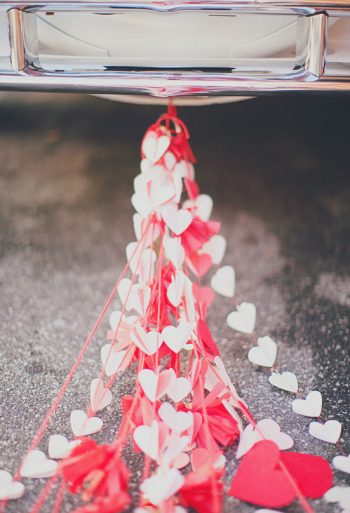 The groom (and maybe even groomsmen) should all wear red boutonnieres or other Valentine's day themed flowers!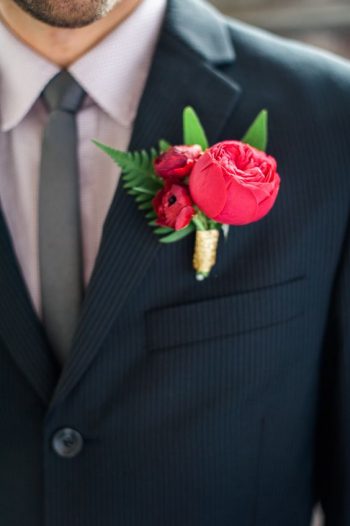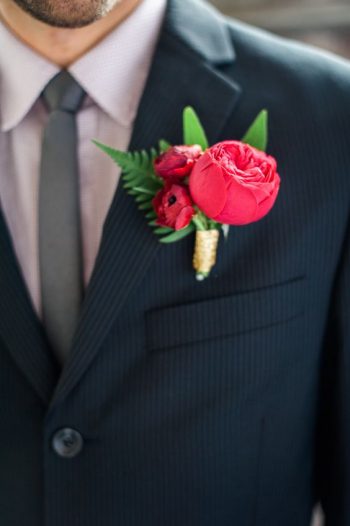 Fill vases with water, add some petals, and then add some floating candles. It's a great way to decorate while adding lighting to your venue!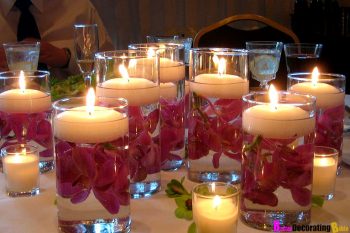 Make a garland out of fresh flowers to string around your venue. You could even use these to decorate your archway or wedding backdrop!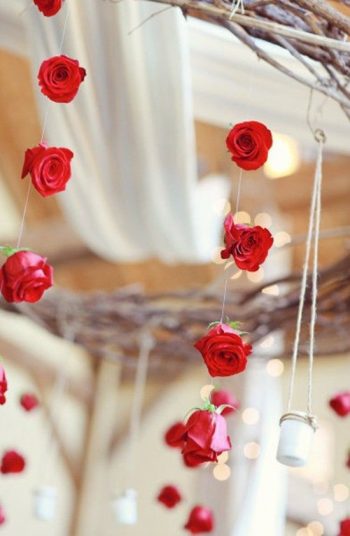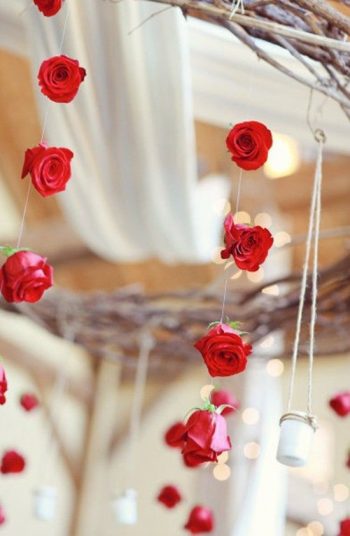 Get these adorable heart-shaped vases that you can use at your wedding venue! Add some deep red flowers (or your favorite kind).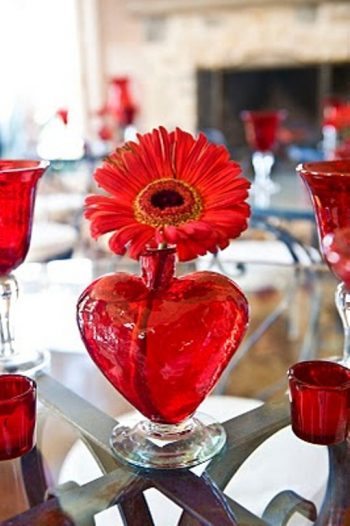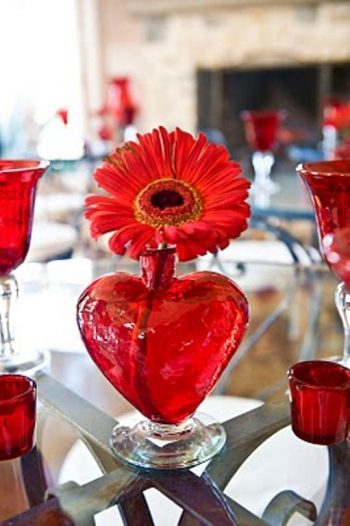 These cube candle holders are just absolutely gorgeous! Plus, they're so fun to have around—you should definitely incorporate them into your Valentine's day wedding! Give one to each of your guests as a a party favor.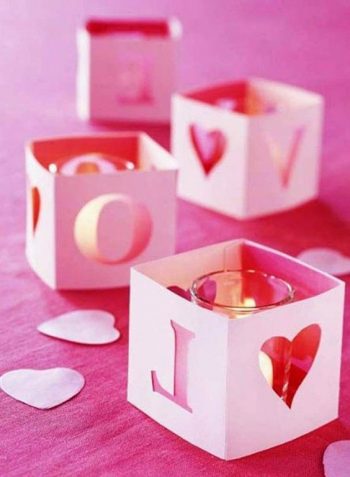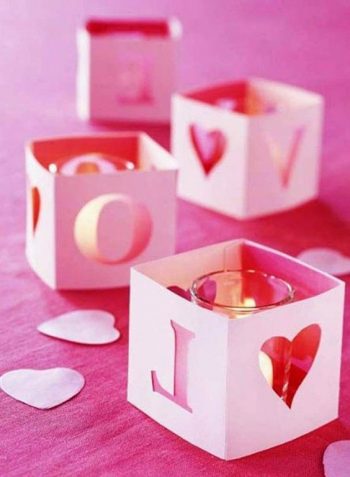 Or, if you want a classier and more elegant look, then try this kind of candle holder! It's a fun shape and you can spice it up with a few other types of decorations that are Valentine's day themed.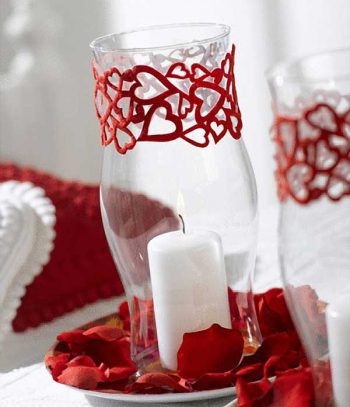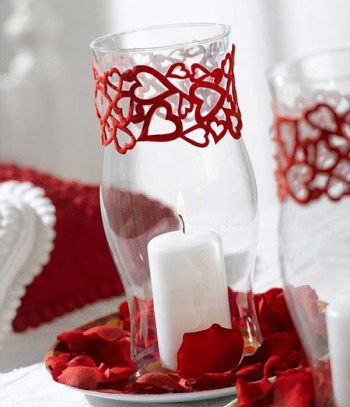 Wreaths are an easy addition to any wedding and, around Valentine's day, they're a super classy addition! Make or buy a few and hang them around!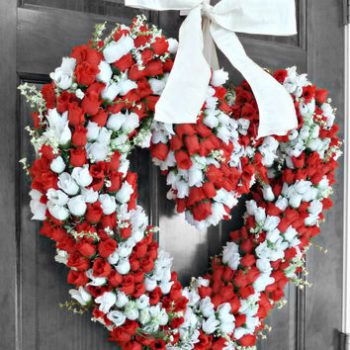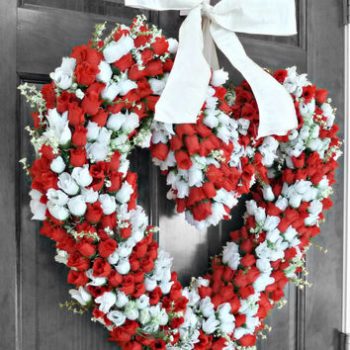 Make this cute heart garland that can go anywhere around the venue. It's just so cute, adorable, and so easy to make!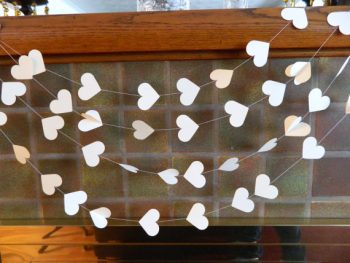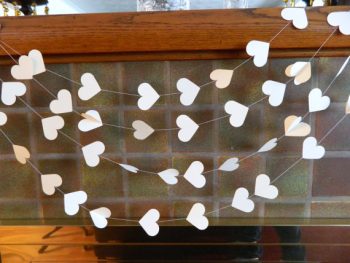 Spruce up the glasses and drinks that the guests will be using by making them Valentine's day-themed! It's a pretty easy decoration and really takes the wedding to the next level!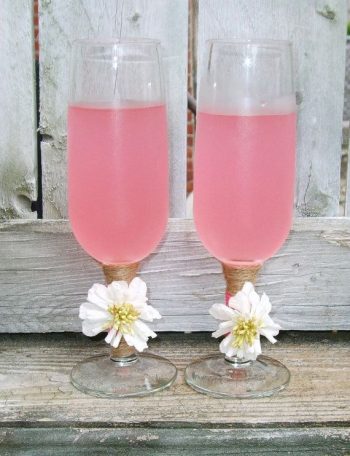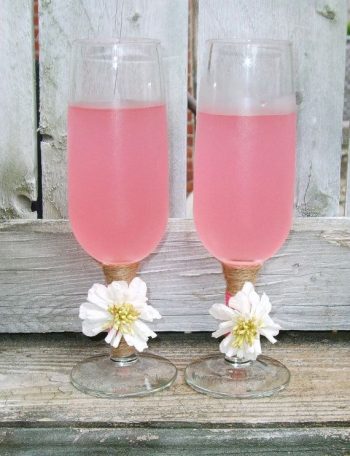 Fill balloons and put them above the dance floor or in other spots around the venue! It looks great, adds tons of color and personality to the venue. For more fun, you could fill the balloons with confetti, and have your guests pop them as you and your sweetie leave the venue.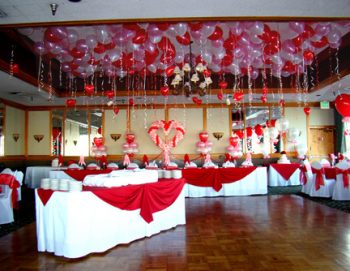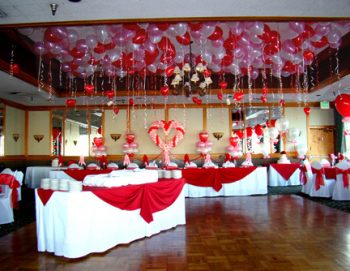 These burlap rose place card holders are absolutely fantastic! Not only are they super classy but they're perfect for Valentine's day, and any other holiday!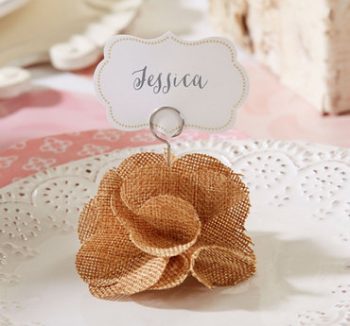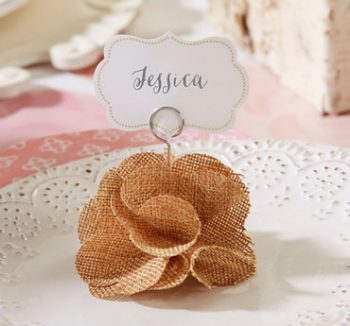 Make paper flowers and hang them above your dessert tables. It's an unexpected surprise when your guests look up, and these will photograph super well!