Your big day is finally here! After months and months of planning, you and your sweetie are ready to tie the knot! But before you two become officially official, you need to get a marriage license first! Even though you made it "official" in front of your guests, you still have to make it official in the eyes of the law! Here's everything you need to know about making your marriage official, and getting through all of that irritating paperwork!
Before you head down to the courthouse, it's probably a good idea to do some research about the marriage laws in your state. Use this website for more information (check out the left sidebar for information on all 50 states) As always, Google anything that you may have questions or concerns about!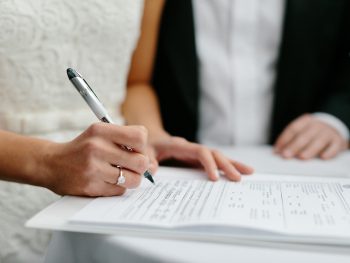 It's best to wait until you have your wedding plans set in stone before obtaining your license. You will need to know the city, district, and country that your wedding ceremony will take place at. Once determined, you will need to visit the city hall, marriage license bureau, or the town clerk's office in the municpal city where your wedding is taking place. However, before you set off to the City Hall, do some reasearch! Some states allow you to download the paperwork off their website, while others require you to fill it out in person. It's all about being prepared for anything!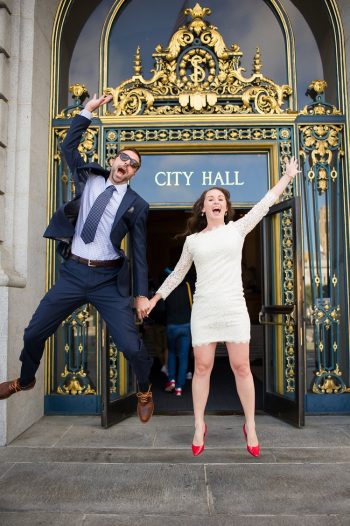 Some states may require a week long waiting period between the time the license is granted, and the cermony takes place. More often than not, marriage licenses are only valid for a window of time (usually 10 days to a year). You must sign the license, hold your ceremony, and file for an official marriage certificate. Again, this tends to vary based on the state you've applied for your license in. Research is key!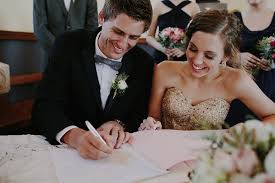 Here's a list of the items you should bring with you:
1. Birth Certificates
2. Parental Consent (if someone is under the age of 18)
3. Photo ID (drivers licenses and passports work just fine!)
4. Social Security Number
5. Proof of citizenship and residency
6. Divorce Decree (if needed!)
7. Death Certificate (if previously widowed)