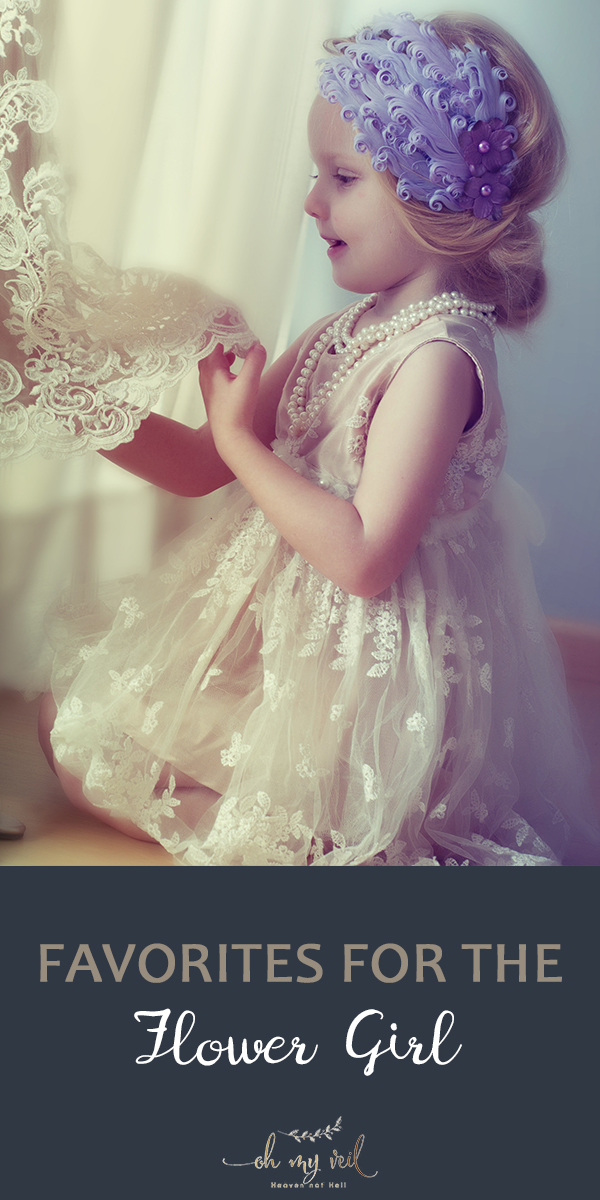 I remember years ago when I was the flower girl at my aunt's wedding. Though I was only eight years old, I felt like a true princess! Truly, it was one of the most unforgettable experiences of my young life. I carried my flower basket around for weeks afterward! If you're incorporating a flower girl into your big day, keep an eye on these flower girl trends. They're totally adorable and oh so fabulous!
Favorites For The Flower Girl
Signs Instead of Flowers
One of the hottest flower girl trends this year is to swap out flower bouquets for signs! Just imagine: instead of dropping flower petals down the aisle, your flower girl can walk down the aisle with a sign instead. Check out how cute the sign is below, it's seriously a perfect example!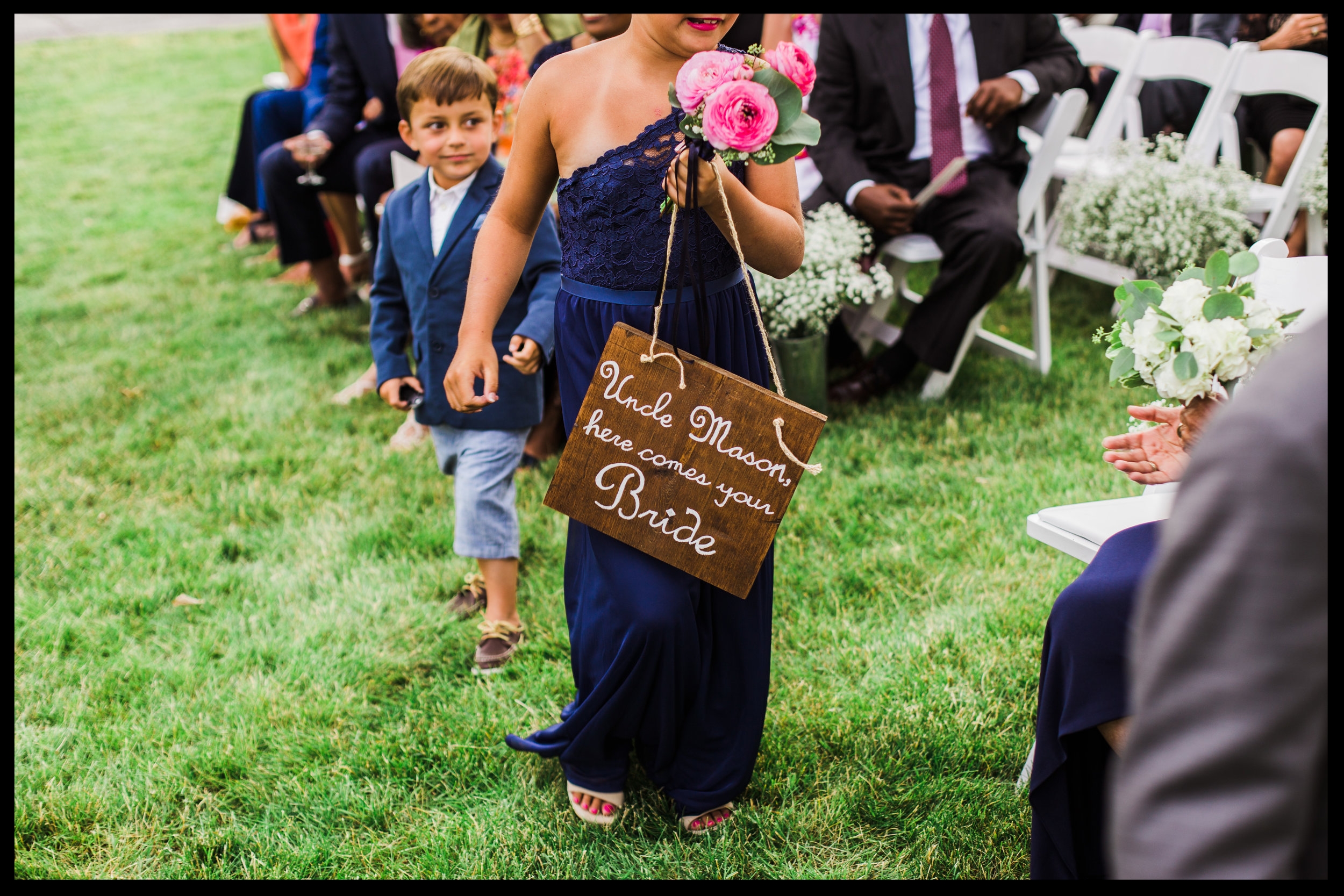 Vintage Dresses
Say goodbye to ivory or plain white dresses. They're a thing of the past when it comes to flower girl trends! This year, it's all about vintage inspired flower girl dresses made out of lace. Depending on your style, you can choose to put your flower girl in an all lace dress, or just one with a lace top. Either way, you can't go wrong with a vintage dress!
Colorful Dresses
Speaking of dresses, just because white dresses are out doesn't mean that colorful dresses are too! This year, color is back and it's bigger than ever. Purple especially! Brides from all across the country are putting their flower girls in lavender or bright purple dresses for a pop of unforgettable color. Make even more of an impact by putting your bridesmaids in the color as well!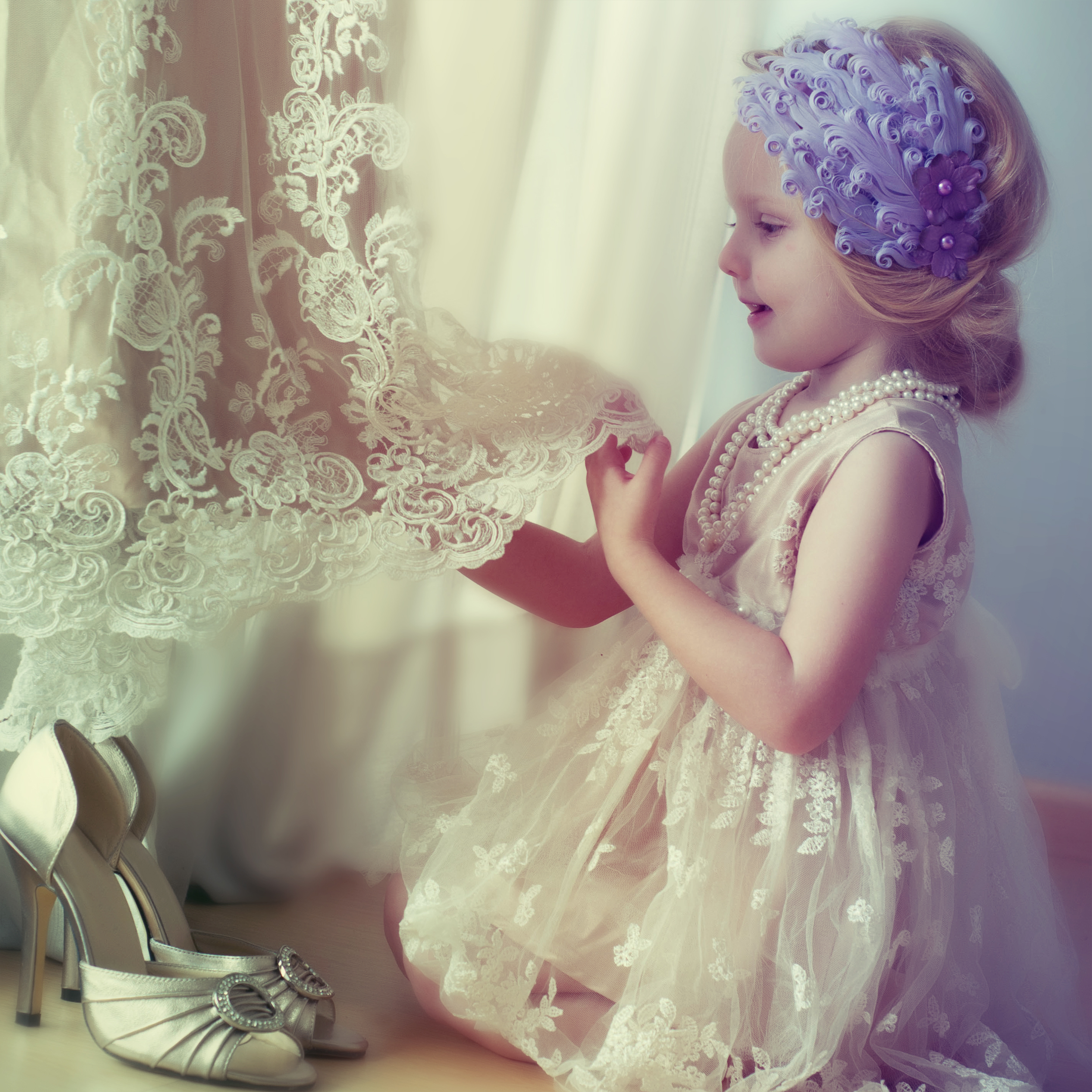 Hair Style Trends
Flower crowns aren't going out of style just yet. In fact, they're poised to be huge in weddings this year, as well! When it comes to hair trends for flower girls, you can't go wrong by pulling their locks up into a ballerina bun. Or, if your flower girls aren't interested in having their hair pulled up, classic braids paired with loose waves never disappoint.
Shoe Trends For Flower Girls 
The shoes your flower girls wear will be entirely dependent on the type of wedding venue you are planning to celebrate. For example, boho sandals (like 
these ones
) would be great for flower girls to wear during an outside ceremony, while a pair of converse may be more appropriate for something edgier. It's totally up to you! And in fact,
going barefoot
at your wedding is said to be the biggest trend of the year, so why not have all of your wedding party participate?