Like most brides out there, one of the most exciting aspects of planning my wedding is picking out my flower arrangements. While I haven't picked out the varieties of flowers yet, I decided I needed a little inspiration! I love the idea of having a wildflower bouquet, and although I may not end up featuring any of these flowers in my own wedding, I'm in love with the look of all of them!
This eclectic wildflower bouquet features a bundle of gorgeous flowers, in tons of different colors! It's best to use a neutral colored ribbon to tie your boquet off. A colored ribbon could definitely look good, but you run the risk of potentially clashing with a few of your flowers.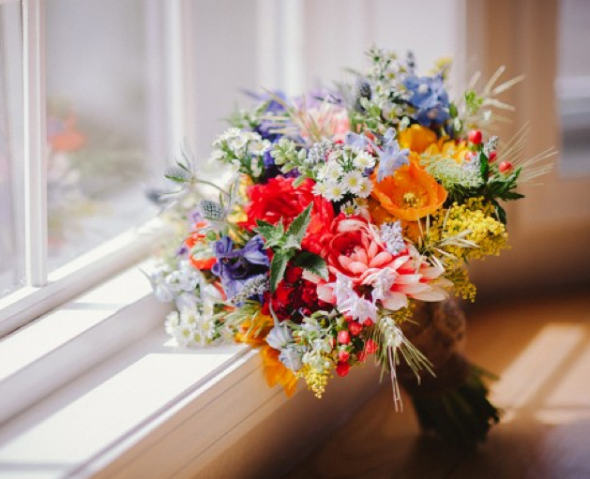 It's impossible to feature a wild flower wedding bouquet article without including a picture of a traditional wildflower bouquet. Long stemmed wildflowers  look great with their lush greenery uncut, and a pink ribbon tying the bunch together. Don't be afraid to mix things up and use non-traditional varieties of flowers. These look like they were picked straight out of  a garden meadow!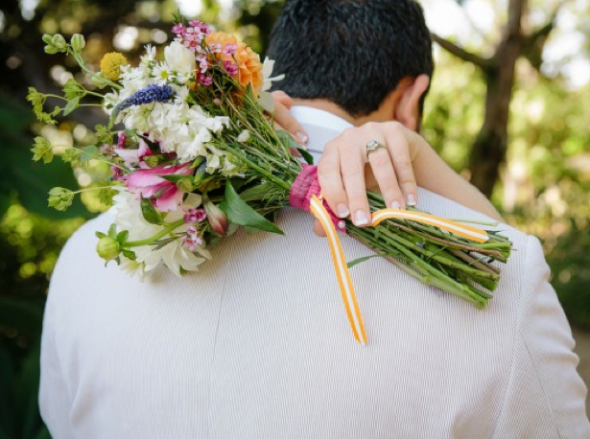 Big and beautiful flowers get a bohemian touch with thick twine, and a few exotic branches of greenery. When incorporating sunflowers into your wedding, I find it best to limit their appearance! Too many sunflowers can look tacky and overly-bright, but here they look wonderful set against a background of lush purples, and maybe even a flower or two in a dark maroon!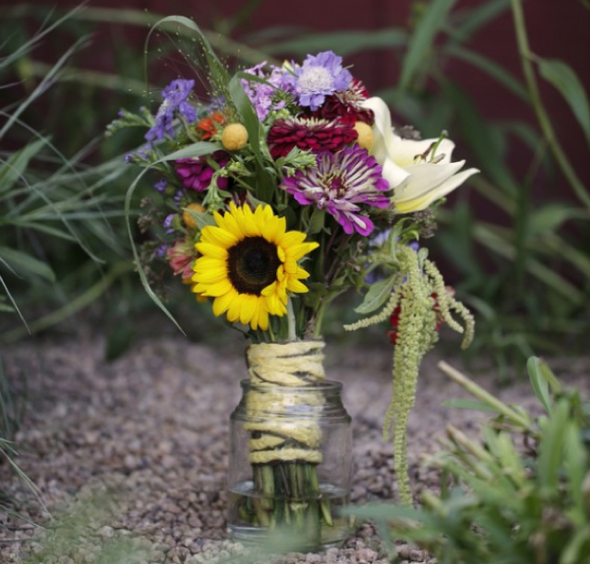 If the flower aspect in a "wildflower" wedding boquet doesn't exactly tickle your fancy, try using greenery that grows wild instead! This peppercorn bouquet is vintage, charming, and definitely unique. Don't forget to add a bit of color to an all green bouquet! The red here creates depth!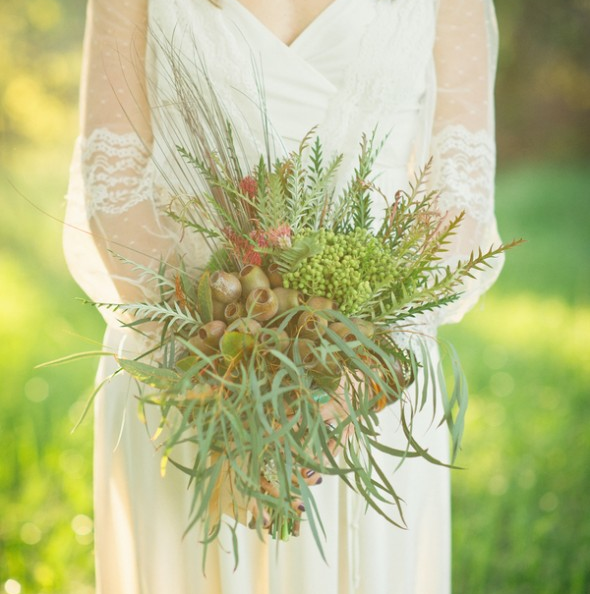 This bright bouquet of daisies and foxgloves belongs in any bride's hand for her wedding day! These wild forest flowers add a carefree touch to any wedding atmosphere. I bet this smells absolutely incredible!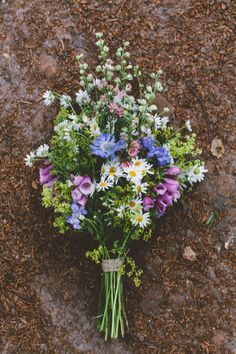 Are Daisies your favorite flower? You deserve to have a bouquet full of your favorite flowers on your wedding day! Daisies displayed with a bit of fern makes for one bright bouquet!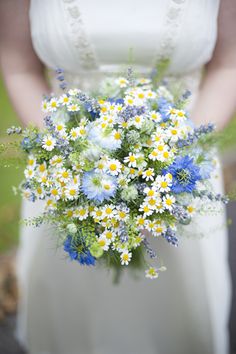 Another B-E-A-U-T-I-F-U-L long stemmed bouquet. Lilacs, thistles, daisies, and a whole host of other wild flowers are left with their stems long, and their greenery trimmed back. The layering in this bouquet is stunning, and I just want to spend hours staring at the different flower varieties.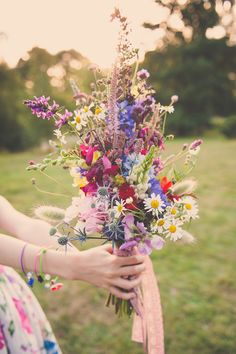 Succulents don't exactly grow in the wild, but that shouldn't stop you if you want to incorporate them into your wedding-day flower arrangements. Here, the succulents become the focal point. Especially paired with small berries, and other super-texturized options.